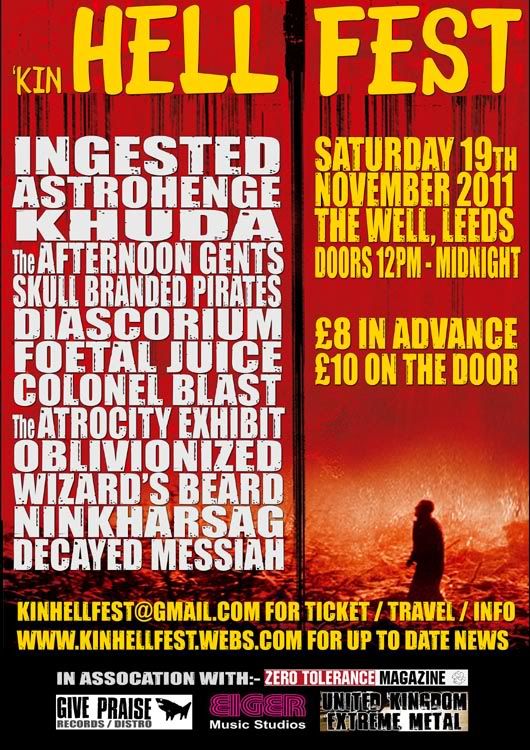 'kin Hellfest has just been announced
Words and Photos: Antony Roberts
Arriving at Concorde 2 it was a seriously, seriously hot day. Brighton seafront was rammed with daytrippers and parking was somewhat fraught with difficulty. After finally finding a parking place I arrived late and had missed the first support band. For those who haven't been to the Concorde 2 it was previously a victorian tearoom built in the 1800's directly facing the seafront. What this means with all the windows is it acts like a giant greenhouse and summer gigs can get ohhh so hot. It's like going to a gig in a greenhouse that has been, well, in the sun all day.
High Voltage Day 2

Words: A Harvey
Photos: Antony Roberts

Following another rather late arrival day 2 of this year's High Voltage kicked off for me with Gentleman's Pistols. Their bluesy rock tones provided the perfect start to the blistering midday sun. If you haven't checked out their new album yet head to Rise Above Records and purchase forthwith!! These guys have toured heavily over the last year (and continue to) headlining their own gigs as well as supporting every decent rock, stoner or doom band to hit our shores. This continuous roadtrip is obvious in the live show as they are now a seriously tight unit without losing the freeflow that would becoming sterile in delivery.